1972 Kawasaki H1C 500 Triple Fully Restored to High Standard (rare Model)
View on eBay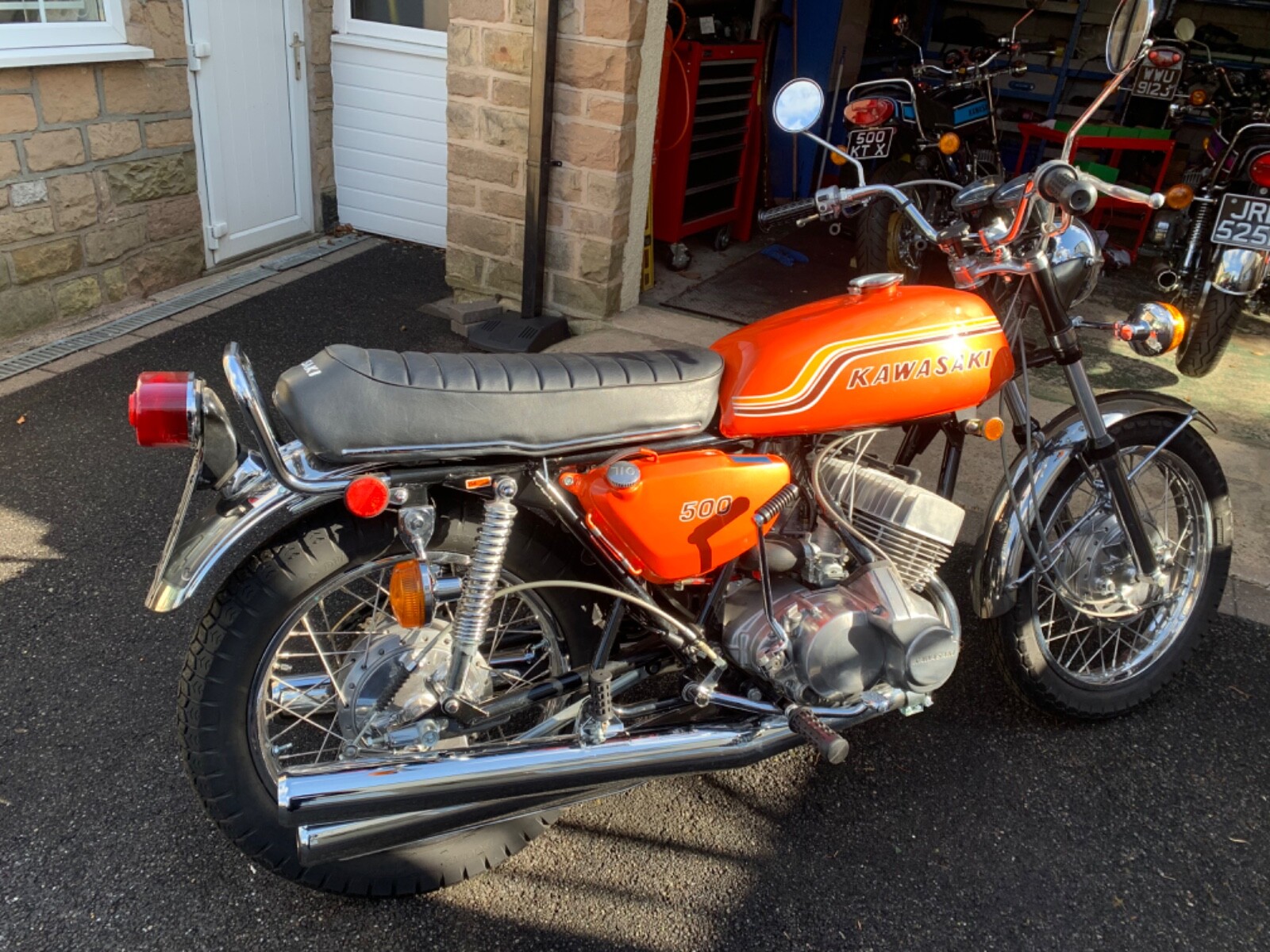 1972 Kawasaki H1C 500 Triple Fully Restored to High Standard (rare Model)

Up for sale is a fully restored and extremely rare H1c, one of only 1800 made for the USA market. This bike has been restored to an exceptional standard with meticulous attention to detail.
The bike features correct frame number 52061 and engine number 44954, and the engine has been fully rebuilt by Gary Clarke. The carbs have been refurbished by Mark (Tango), and the clocks have been refurbished by Alan Smith, leaving the genuine mileage intact. All chrome has been redone and the bike has been fitted with new Dunlop gold seal tyres and brand new reproduction pipes from Z Power. The bike also boasts fresh paint and a fully restored seat by Ade Critten.
No expense has been spared in restoring this bike to its former glory. You are welcome to view the bike in Derbyshire to appreciate the quality of the restoration.
We're currently finishing up a H1 500 from '69/'70 in red (registered) and a S2 from '71 in white (registered), both of which have been restored to the same high standard. We'll also have a genuine UK H2c in purple available soon, as well as an H2 from '72, an H2A, and a UK registered H1A project bike.
Unfortunately, we're downsizing due to a house move, which means we have to let go of these beautiful bikes. Don't miss your chance to own a piece of motorcycle history that's been restored with the utmost care and attention to detail. Bid with confidence!
eBay item number: 266155329702