1972 Honda CL450K5 Unregistered US Import
View on eBay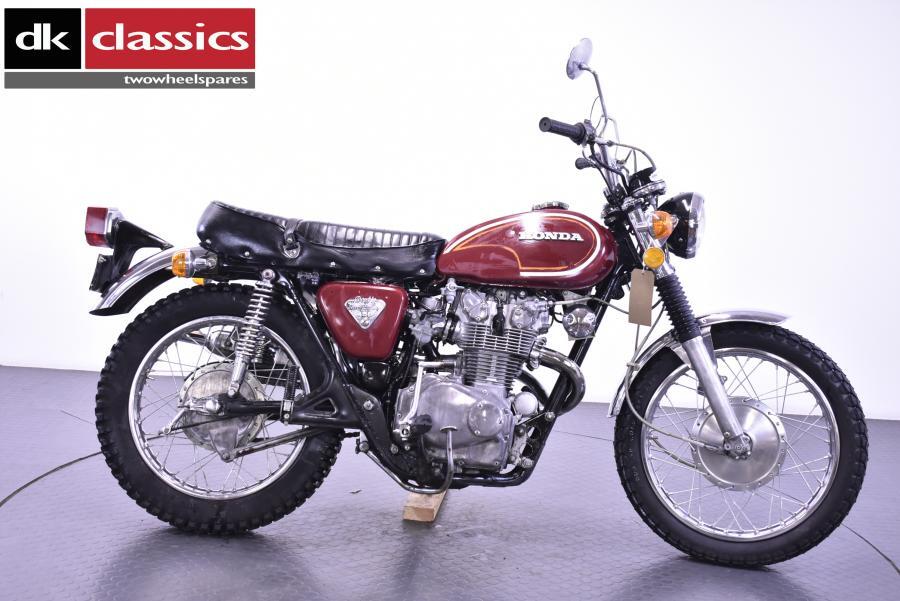 1972 Honda CL450K5 Unregistered US Import 
For sale is a much sought-after, tax and MOT exempt 1972 Honda CL450K5, which has recently been imported from North America. This bike has spent its entire life in a kinder climate for motorcycles than ours.
Please note that we have been unable to confirm the mileage reading, so please disregard it.
This bike is a great starting point for a classic restoration project, whether you're planning to make a commercial venture out of it or just looking for a hobby interest.
Please check out the pictures provided, as you can see that this bike has some missing parts, including the battery, end off the top silencer, and the fuel cap catch. The tank also has a few small dents, the brakes are not currently working, and the paint is faded.
However, there is also good news to report. The wheels are straight with clean chrome, and the forks and yokes look straight with intact gators. The tail light assembly is in good condition, although the headlight bowl is chipped, and the rim is pitted. The instruments and switches look okay, and the carburetors are free sliding off the twist grip. The paintwork is slightly faded, but the fuel tank is clean inside. The seat base has some surface rust, but the indicators and chain guard are tidy. Both mudguards are solid, and the engine is cosmetically clean. We were able to get the bike firing, running, and revving when we fed fresh fuel to the carburetor and hooked it up to a good battery. However, the cam chain is quite noisy.
Thank you for your interest, and please feel free to get in touch if you have any questions.
eBay item number: 334798998574