1972 Honda CL350 K5 UK Reg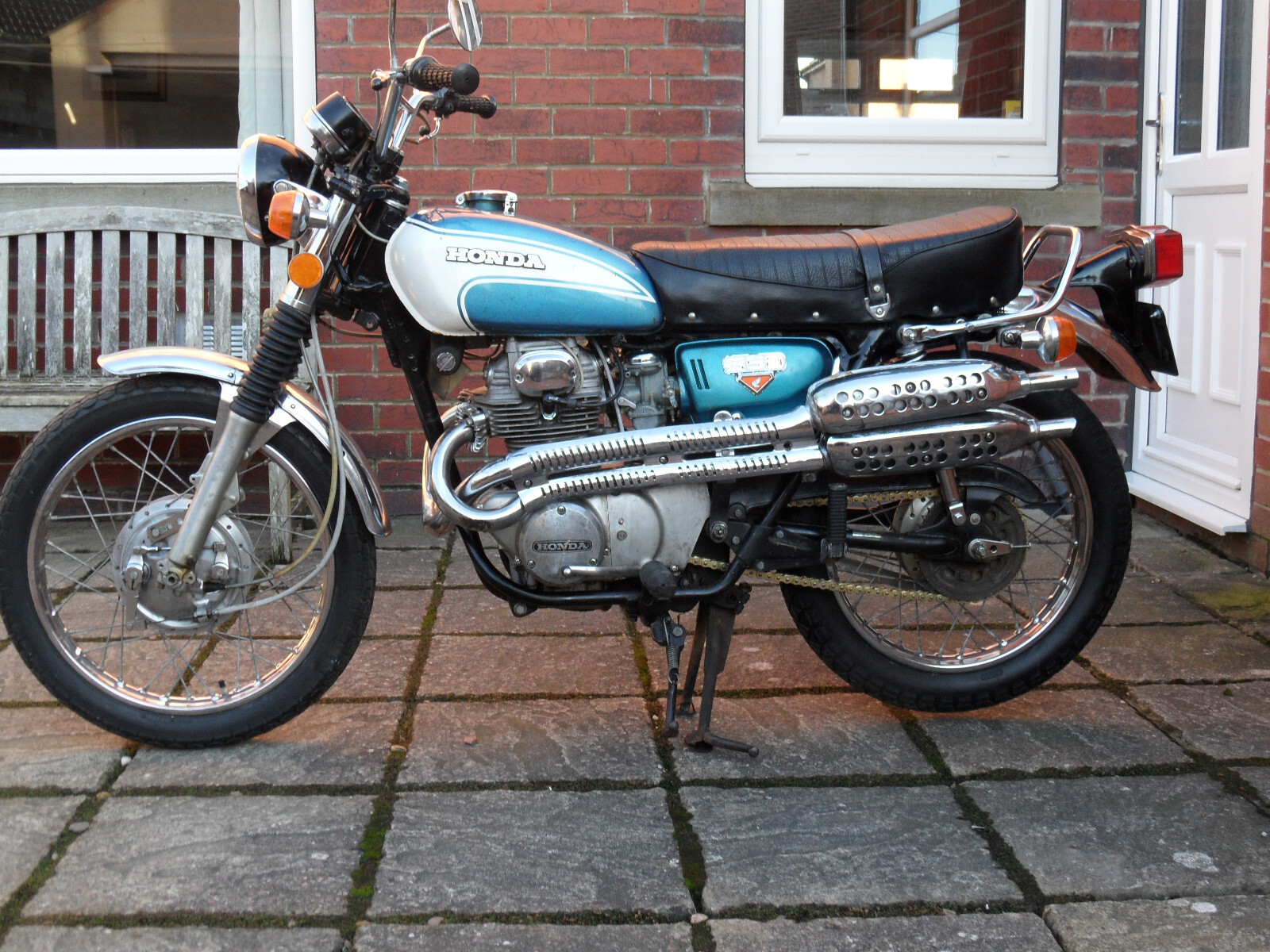 1972 Honda CL350 K5 UK Reg 
1972 Honda CL350 K5, US import now UK registered on an L plate, tax and MOT exempt ,in original condition, ride or restore V5 present and correct and in my name.
Good original condition for its age, good chrome all round, (front mudguard cracked each side by the stay, a common problem), original top silencer has been patched but still in good useable condition. The tank has a few chips etc, but is all original paint.
New parts fitted.
2 new fork seals, both gaitors and one hard chrome tube replaced. New fork oil. New chain, new carb floats, and pilot jets, both carbs cleaned out ultrasonically. Diaphrams checked, no holes or splits. New petrol tap. New engine oil. Valve clearances and static ignition timing checked. New clutch lever and new correct grey clutch cable.Front and rear brake linings checked.
The bike starts easy, on kick and electric start, ticks over, runs well, gets all the gears, clutch is working well
The Tyres are useable with plenty of tread but are old All the electrics work fine
A great bike for blatting round the lanes.
Payment strictly cash or bank transfer, courier welcome post payment, I cannot personally deliver.
I can put you in touch with 2 very reasonable couriers should you require them, or try Shipley, Collection point is penistone Sheffield for a quote.
I am open to sensible offers,
No warranty implied or given. The bike is 50 years old and original. Ride or restore.
possible part ex another classic bike,
Post expires: 15-02-2023