1972 Honda CB750K2 UK Reg Applied US Import
View on eBay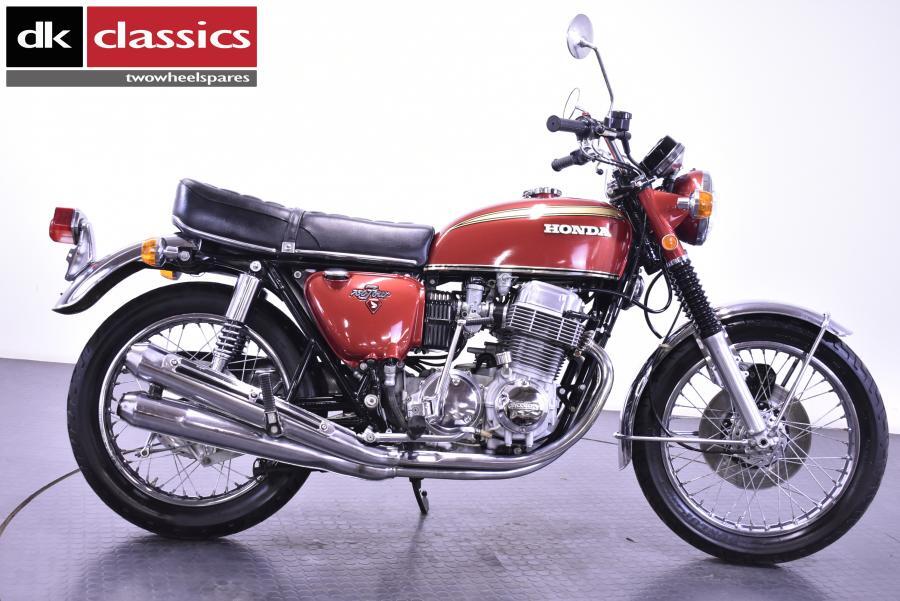 1972 Honda CB750K2 UK Reg Applied US Import 
Up for auction is a highly desirable and Tax & MOT exempt 1972 Honda CB750K2 that has been imported from North America, where it has spent its entire life in a much kinder climate than ours. With only 9021 miles on the clock and having been in dry storage for a considerable amount of time, it has maintained its youthful appearance.
Although the mileage reading appears plausible, we were unable to confirm it, so please disregard it.
If you're looking for a classic restoration project, the most crucial purchase is the bike itself, whether you're starting a commercial venture or simply pursuing a hobby. This Honda CB750K2 comes with a full UK age-related registration, a Number plate & V5 logbook.
Please take a look at the photos, and you'll see that this bike appears to be entirely original, apart from the paint. Unfortunately, the left-hand side panel is cracked.
The good news is that this is the actual bike you're bidding on, not library pictures from years ago, and it's every bit as nice as it appears in the photos. It's a great find! The wheels look straight, with nice clean chrome rims, good hubs & brake plate, disc, caliper, and a working master cylinder. The forks & yokes appear to be straight and clean, and the mudguards are both solid and tidy. The taillight, headlight, and hangers are all good, as are the instruments and switches. The carburetors slide freely off the twist grip, and the fuel tank is coated and clean inside. The exhausts are original HM300 items, solid, and presentable. The seat is in very good condition, and the indicators and chain guard are tidy. The engine is cosmetically clean, turns over nicely off the kick starter, and sounds/feels great with compression. The best news is that when we gave it a few prods, it fired up, started, ran, and revved very nicely.
eBay item number: 314456807301