1972 Honda CB750K Four Restoration Nova US Import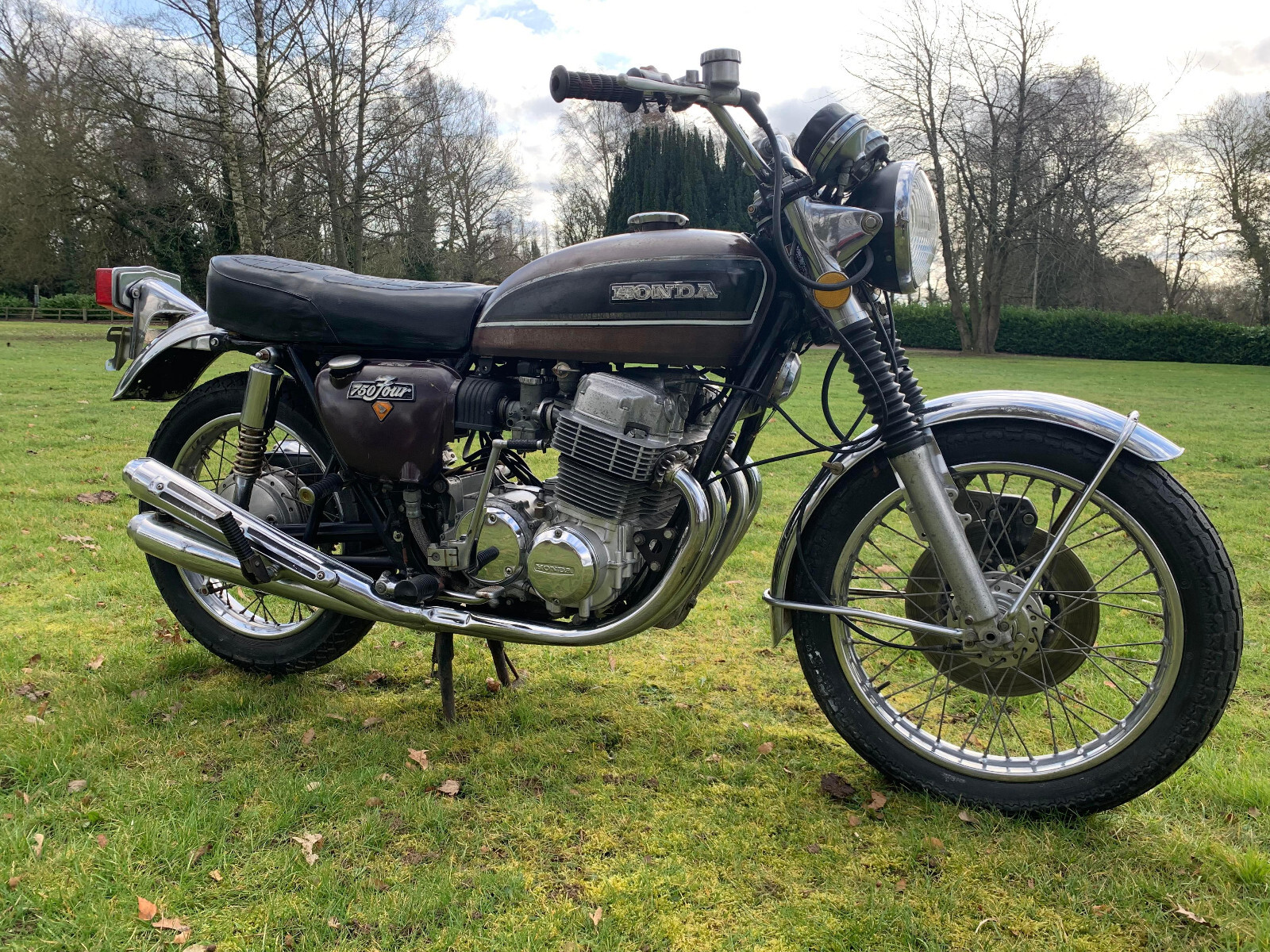 1972 Honda CB750K Four Restoration Nova US Import
This is a 1972 Honda CB750K Four project bike that has just arrived from California. It has a solid frame and engine with the CB750-2035935 frame number and CB750E-2043643 engine number. The bike is tax and MOT exempt, making it easy to put on the road. The compression is great, but the seller has not checked for spark, as the spark plug caps are missing. The bike selects all gears as it should and has just over 15000 miles on the speedometer, although the seller is unsure if it's off a later bike.
The bike is in great original condition except for the tank, which is rotten through. However, the seller has the original tank, which they can provide. The pipes are genuine and in really good condition for their age. There is a missing side panel, part of the airbox, and key ignition, but the seller has a box that came with indicators, switches, etc., which the buyer can look through.
The engine is super clean, but the cylinder has two slightly broken fins on the bottom fin. The majority of the chrome has cleaned up nicely, and with some extra elbow grease, it can get even better. The seller recommends a new set of tires.
This is a valuable bike, and prices keep on increasing on these. The seller believes that it wouldn't take too much to take it to the next level with some good detailing, making it a very easy project for someone.
Click Here to View on eBay