1972 Honda CB450K5 Unregistered US Import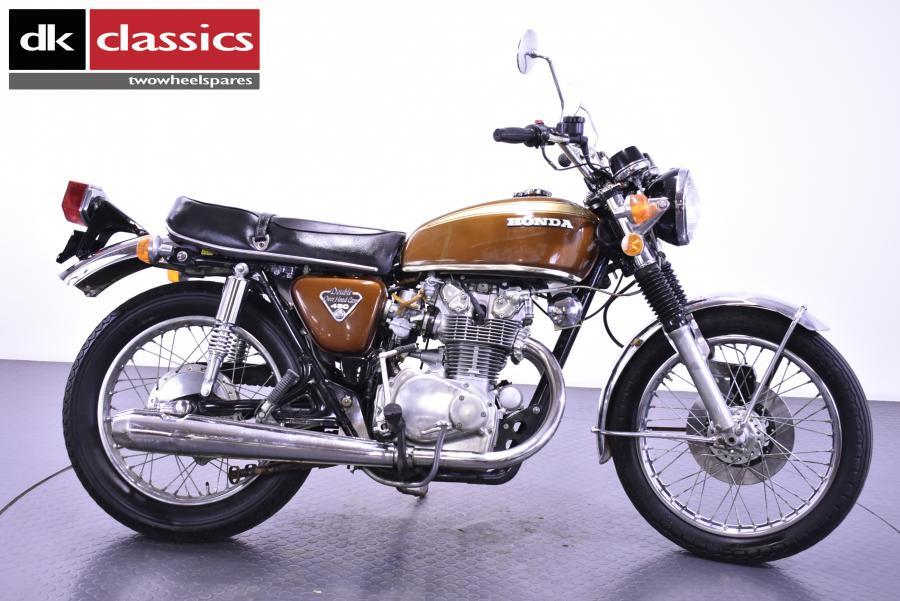 As you can see this bike is pretty complete but has had a few alterations. We also noted; the starter motor and kickstart are broken, front mud guard has a few dents, speedo casing is peeling and the head light rim is damaged.
BUt now for the good news……… The wheels are straight with the smallest amount of pitting, good disc, caliper and working rear brakes. The forks and yokes look straight with good chrome, gators are intact. The tail light assy is good as are the headlight and bowl. Instruments and switches look ok. The paintwork is slightly faded but solid, fuel tank is quite grotty inside. The seat base is in good condition and is solid but does have some surface rust. The indicators are tidy. The chain guard is tidy. Both mud guards are solid although dented. The standard exhaust is solid but there is a dent on the RH silencer. The engine is cosmetically clean. We have had the engine turning over at the crank with a spanner but the kickstart mechanism and starter motor are no good so we have not had it running.
Post expires: 12-02-2023