1972 Honda CB125S
View on eBay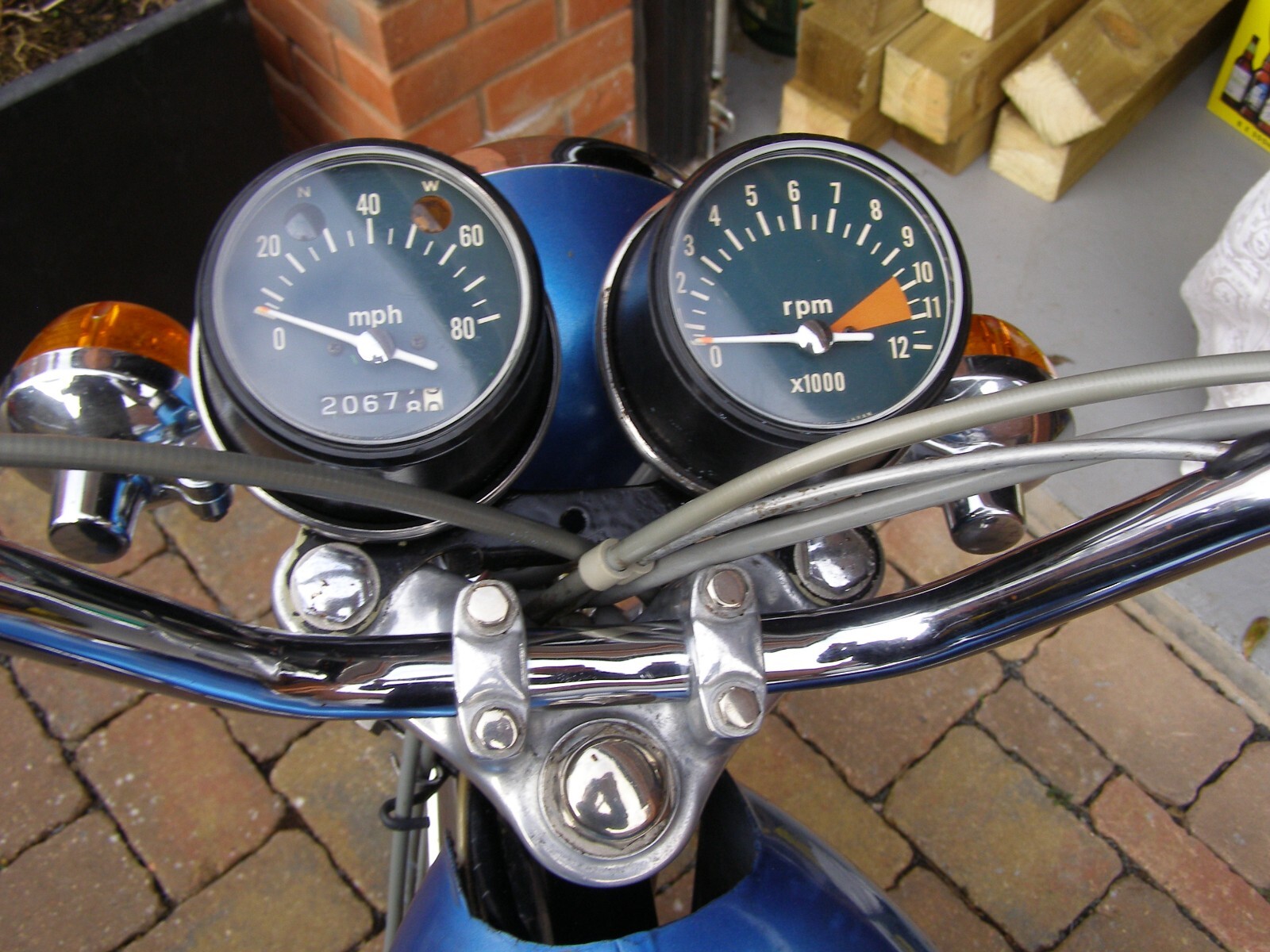 This is a 1972 Honda CB125S that has been partially renovated using NOS (New Old Stock) parts wherever possible, and original parts have been cleaned up to maintain the bike's original patina. The bike comes with new tyres, brakes, and other parts. It currently has an MOT valid until November 2024, although this is not required as the bike is 51 years old. The bike does not require tax, but it is currently SORN (Statutory Off Road Notification) registered.
There is a slight indentation in the tank, as shown in the pictures, which could likely be pulled out. This UK bike comes with a V5 document in my name, a new log book, and a photocopy of the old buff/blue log book. Additionally, old tax discs are also included. The bike is in working condition, with everything else functioning correctly.
Please note that the bike has not been started for 8 weeks, so the battery needs charging, and petrol needs filling. I managed to start it, but it then cut out, so it is being sold as a non-runner. I don't have much time as I'm not home frequently, but I will try to sort it out over the weekend, although there are no guarantees. Aside from this issue, the bike is in sound condition.
I am not accepting payment via PayPal. The bike is available for collection from DY9, and I am open to a part exchange. Please feel free to ask questions or arrange a viewing. The bike is being sold as seen.
eBay item number: 115728792244