1972 Bultaco Mk6 350 Pursang Project Bike Mx Twinshock Nova US Import 
View on eBay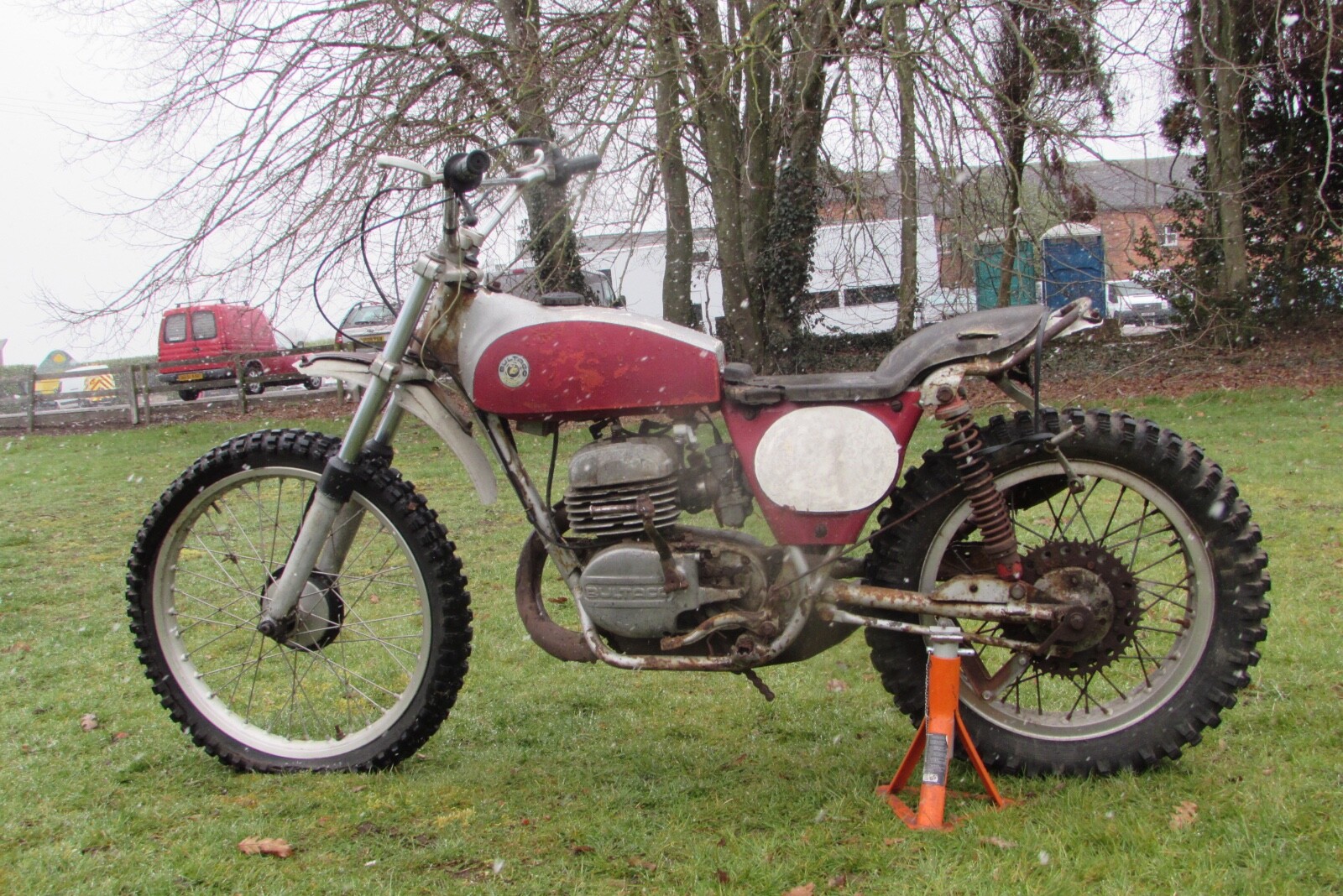 1972 Bultaco Mk6 350 Pursang Project Bike Mx Twinshock Nova US Import 
For sale is a 1972 Bultaco Pursang MK6 350 MX Two Stroke, with a frame and engine number of 10400048. This classic bike has just arrived from sunny California where it has been well-kept. All duties and taxes have already been paid, and as it is both tax and MOT exempt, road registration in the UK is easy.
This bike is in mostly original condition with the exception of missing one side of the crankcase and a corroded/rotted underside of the exhaust, which can be seen in the pictures. The engine does not currently turn over, but it is believed to be from standing for a very long time, so it may just be stuck.
The bike selects all gears just as it should and the tank is in very good condition for its age. This is a valuable bike, and prices just keep increasing on these models. We can provide more pictures upon request using the contact information below.
The bike comes with a NOVA form, so registration for the road is possible, and we are willing to help with this process. Please feel free to contact us with any questions or to arrange a viewing.
eBay item number: 325566390777