1971Honda CB175 Tax & MOT Exempt UK Bike
View on eBay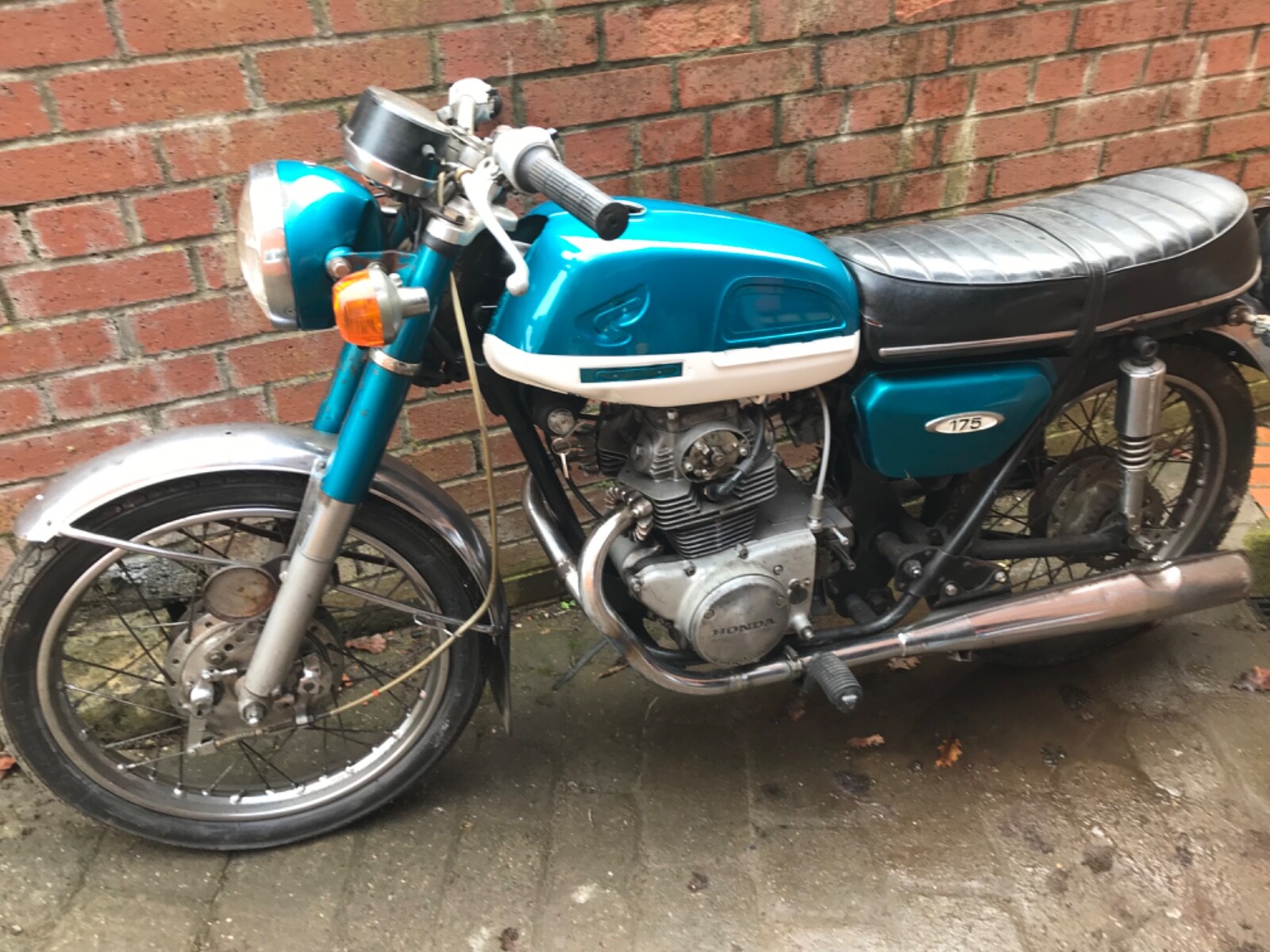 1971Honda CB175 Tax & MOT Exempt UK Bike

For sale is a Honda CB175 with a retrofitted single carb head. The bike is a scaled down version of the CB250 and is much lighter with a top speed not far behind the 250. The bike has electric start and kick start, a five-speed gearbox, and a twin-lead front brake, making it quite a high-spec bike for its time.
The original cylinder head was damaged due to over-tightened cam chain tensioner, but it is included in the sale and may be repairable. The bike has a CD175 head fitted with a new cam chain, tensioner, and valve seals.
The bike comes with a brand new genuine Honda tank, which has never had fuel in it but requires a new tap and cap. The tank has a small dent in it, as shown in the pictures.
The bike is being sold as spares or repair, but it does run, and lights work. It won't take much work to get it back on the road. The bike comes with the V5c.
Payment is accepted in cash on collection or bank transfer, and no PayPal is accepted. The buyer can arrange a courier to pick up the bike, and the seller will assist from their end. Please only bid if you can complete the transaction.
eBay item number: 204261924721