1971 Yamaha RT1B 360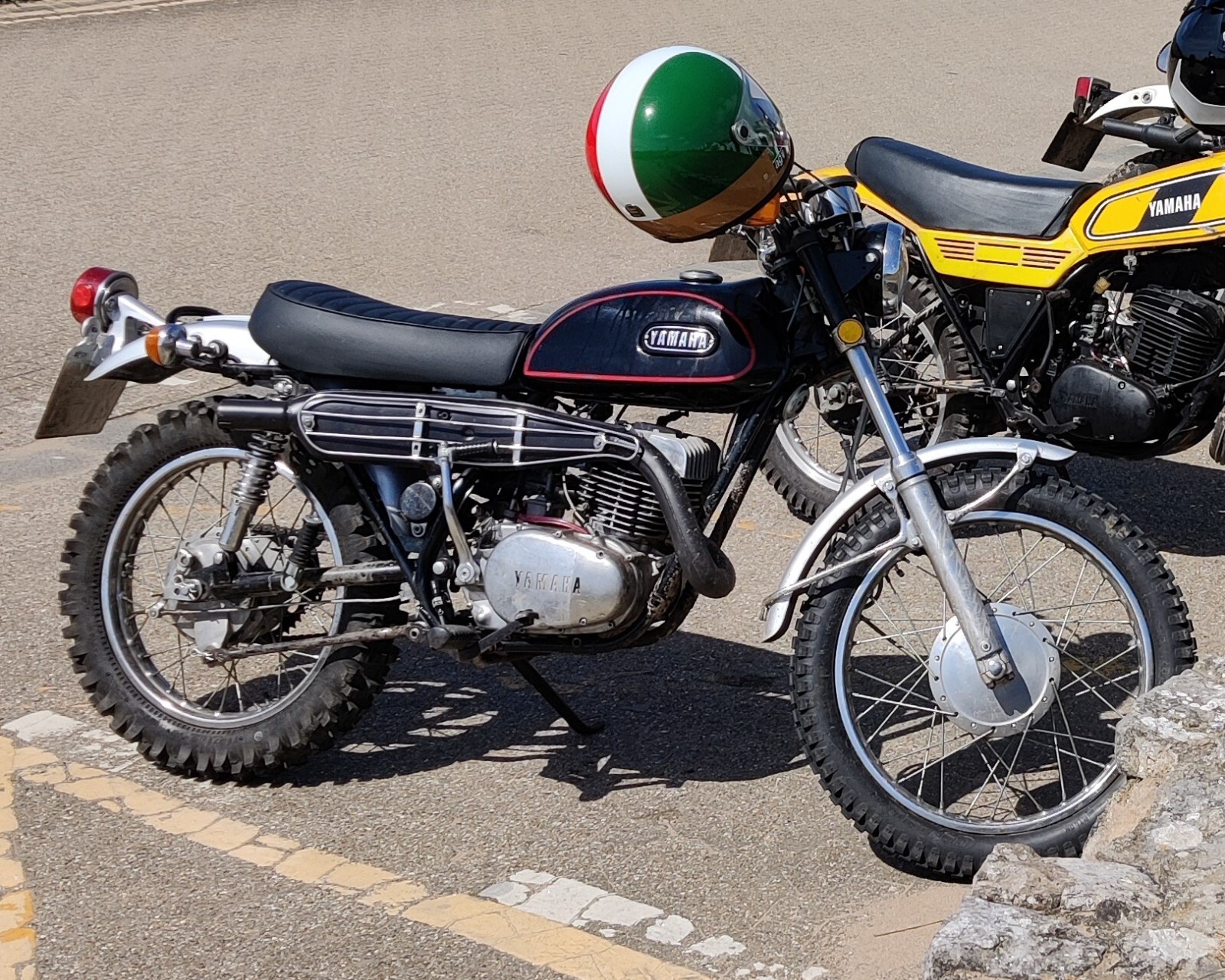 RT360 (American Import) for sale.
Fully registered with age related plate. Tax and MOT exempt (registered as historical vehicle).
The bike is pretty much original apart from paintwork to tank and panels.
I have only recommissioned the bike for daily use, and have not performed any tidying up work to the frame etc… so they exhibit the original patina of the bike.
I deemed some new components necessary, in order to make the bike roadworthy, details as follows:
New piston and rings (sourced from USA) and cylinder rebore (rebuilt top end with new head gasket ring and gaskets for exhaust).
Decompression mechanism stripped and recommissioned. Decompression bleed hole in cylinder head unblocked prior to rebore.
New decompression lever and cable (sourced from USA).
Post expires: 29-01-2023