1971 Suzuki Stinger T125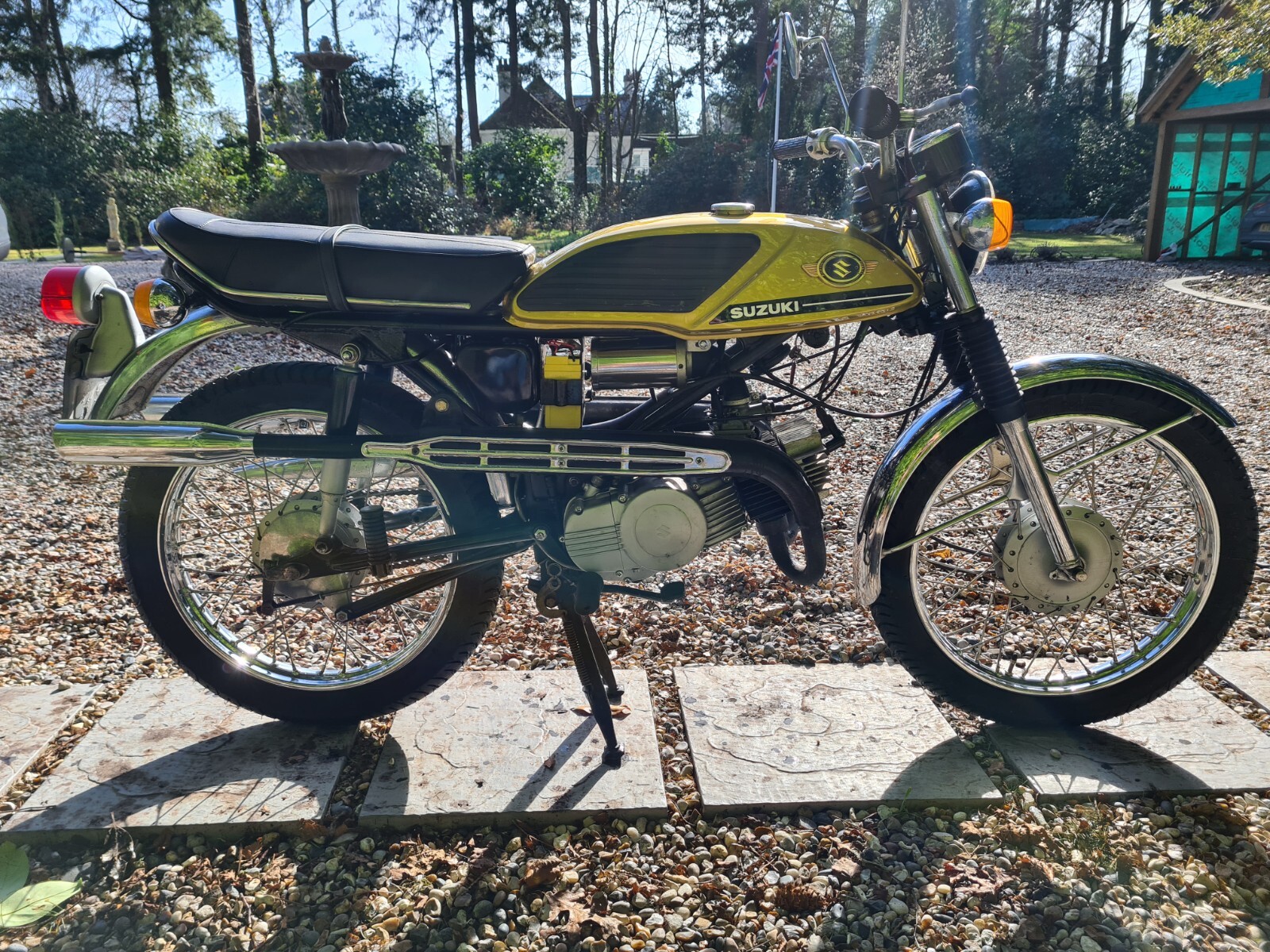 Thank you for your interest in my 1971 Suzuki T125 Stinger. I have done very little to this bike other than cleaning it following the winter, cleaning the carbs, and fitting a new battery. I started it yesterday and took it for a ride around the garden. All gears select fine and it pulls cleanly off the throttle. The tires look new and are Metzlers, they hold the ground fine.
These are a quirky little bike with plenty of character. All the electrical items work as Mr. Suzuki intended. The bike is original with the exception of the tank paint which I had refreshed. The Stinger is ready to use but would benefit from refreshing the frame and exhaust paint at some time in the future.
Viewings are welcome, but please note that collection is only available. Cash or bank payment must be made before the bike is released.