1971 MV Agusta 125 GTLS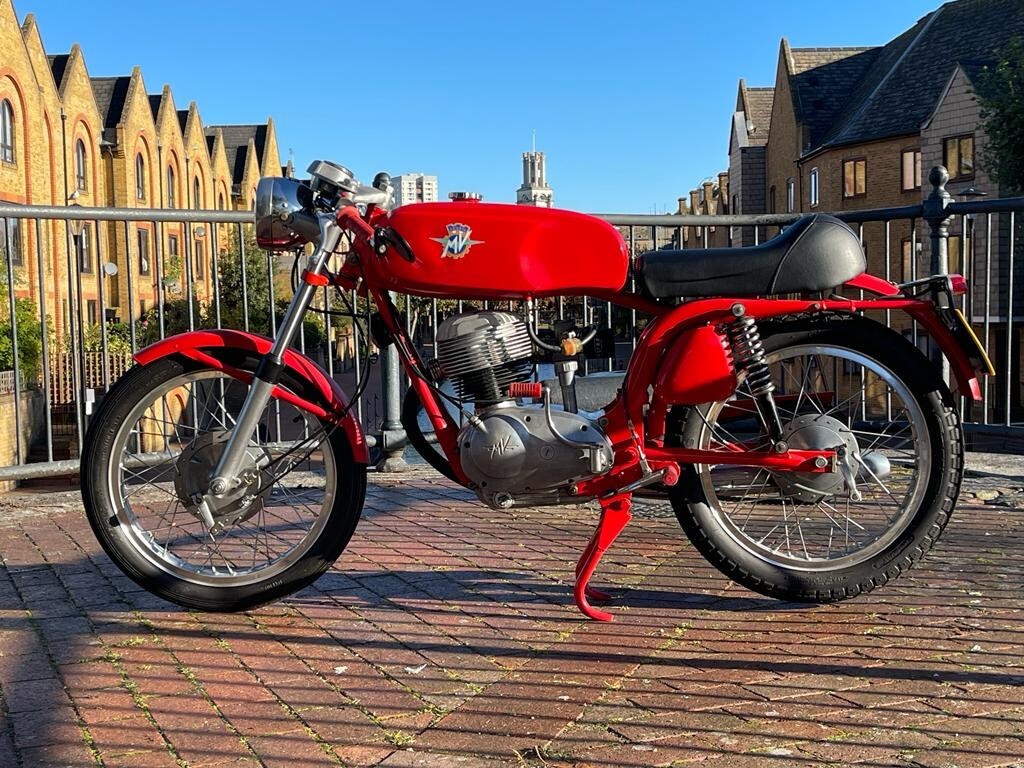 This MV is a 1971 (January made) MV Agusta 125 GTLS. Lived most of its life in Italy until 2016, when it has been brought over to the UK. I acquired the motorcycle from a gentleman in Preston in 2019. A certificate of authenticity is provided by the factory, through the uk mv owner's club. Judging from the state of the machine, i do not think it lived a hard life while in italy. The bike is registered as a historic vehicle.
It sounds absolutely amazing. The bike starts up and runs nicely but it may require some fine tuning, which would come fairly naturally with enough riding. Unfortunately, I never fell in love with this bike and thereby never rode it much, only 15-25 minutes at a time and all of that on London busy streets. This is not enjoyable for me or for the machine and this is the reason why I am listing it up for sale.
I washed the inside of the tank and refreshed the carb (VHB22) with all new spares from Eurocarb (9 months ago).The bike is stored in a dry garage. There is no corrosion on the machine.
When I purchased the bike it has no electrics installed, other than the ignition circuitry. I do have the kit for the wiring loom and a 6V battery that I am going to hand over to the new owner.
Finally, I had replaced the gear lever return spring with a spare part purchased from the MV Owners Club UK, as the one on the bike was broken.
Post expires: 03-02-2023