1971 Motobi Benelli 650 Tornado Classic Restored Twin Super Raretwin
View on eBay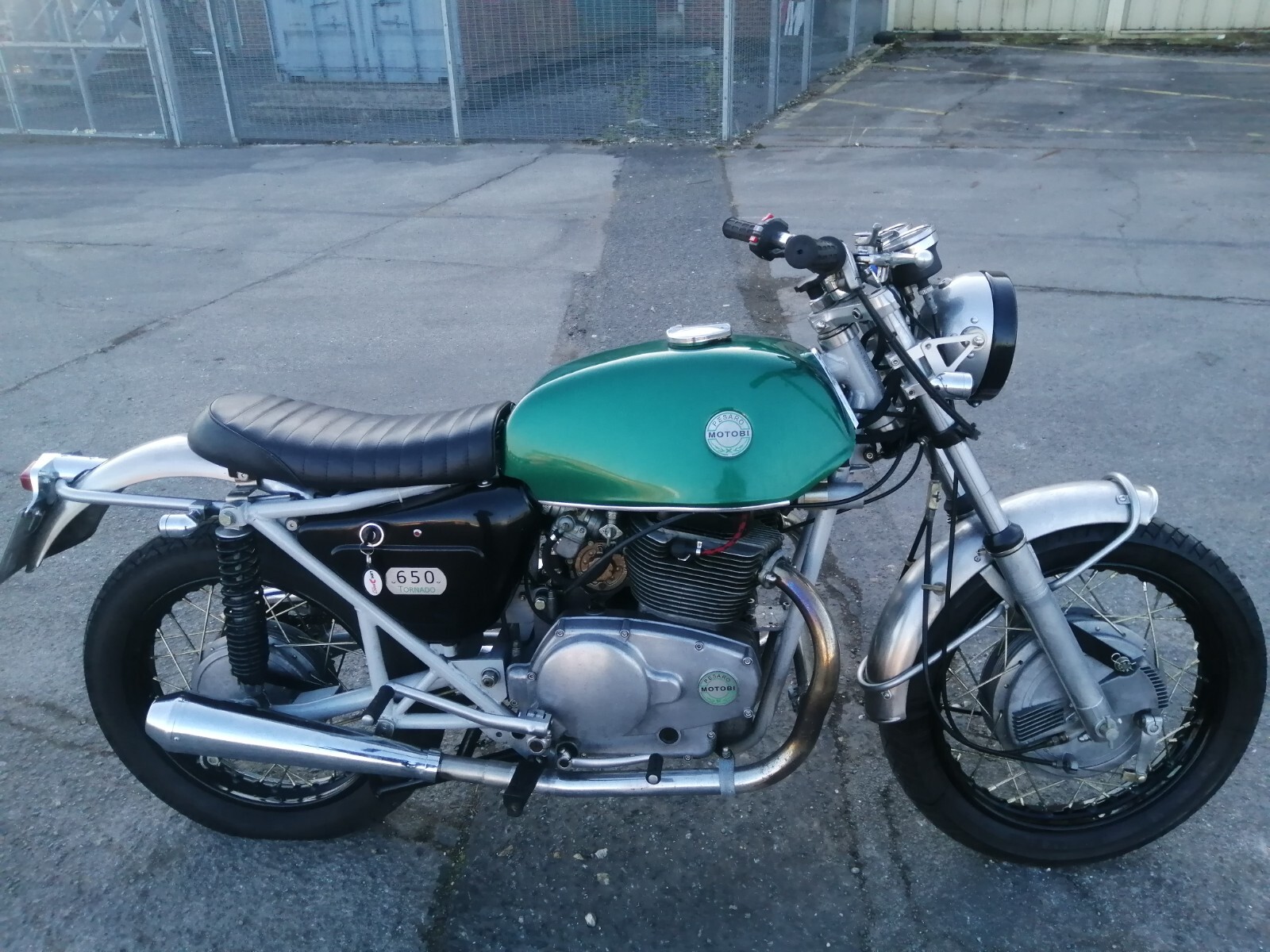 1971 Motobi Benelli 650 Tornado Classic Restored Twin Super Raretwin

For sale is a rare and extensively refurbished 1971 Motobi/Benelli Tornado 650, Italy's homage to the British Twin. This particular example is badged as a MOTOBI, similar to the cross-badging of AJS and Matchless.
The bike has been completely stripped down and rewired, with the wheels rebuilt and the engine showing just 12000 recorded kilometers, suggesting it did not require any extensive work. The only remaining work needed was to have the dynamo checked and cleaned, and a replacement regulator rectifier fitted to restore charge.
Starting the bike is easy with the well-angled kick-start, firing up on the second kick. The bike sounds great and drives really well, with minor clutch slip that disappears once the engine is warmed up. The clutch is smooth and the five gear ratios are well-matched and smooth to change, with easy location of neutral.
The Veglia speedometer works but is characteristically vague, while the rev counter waves and may need a new cable. The double-sided front brake and large diameter rear brake are superior to British equivalents from that era, along with the well-engineered alloy handlebar levers and choke lever.
This is a joy to own and ride, with lots of history and receipts. Please watch the provided video for more information.
eBay item number: 185798313138