1971 Mobylette Mobymatic Deluxe Classic Moped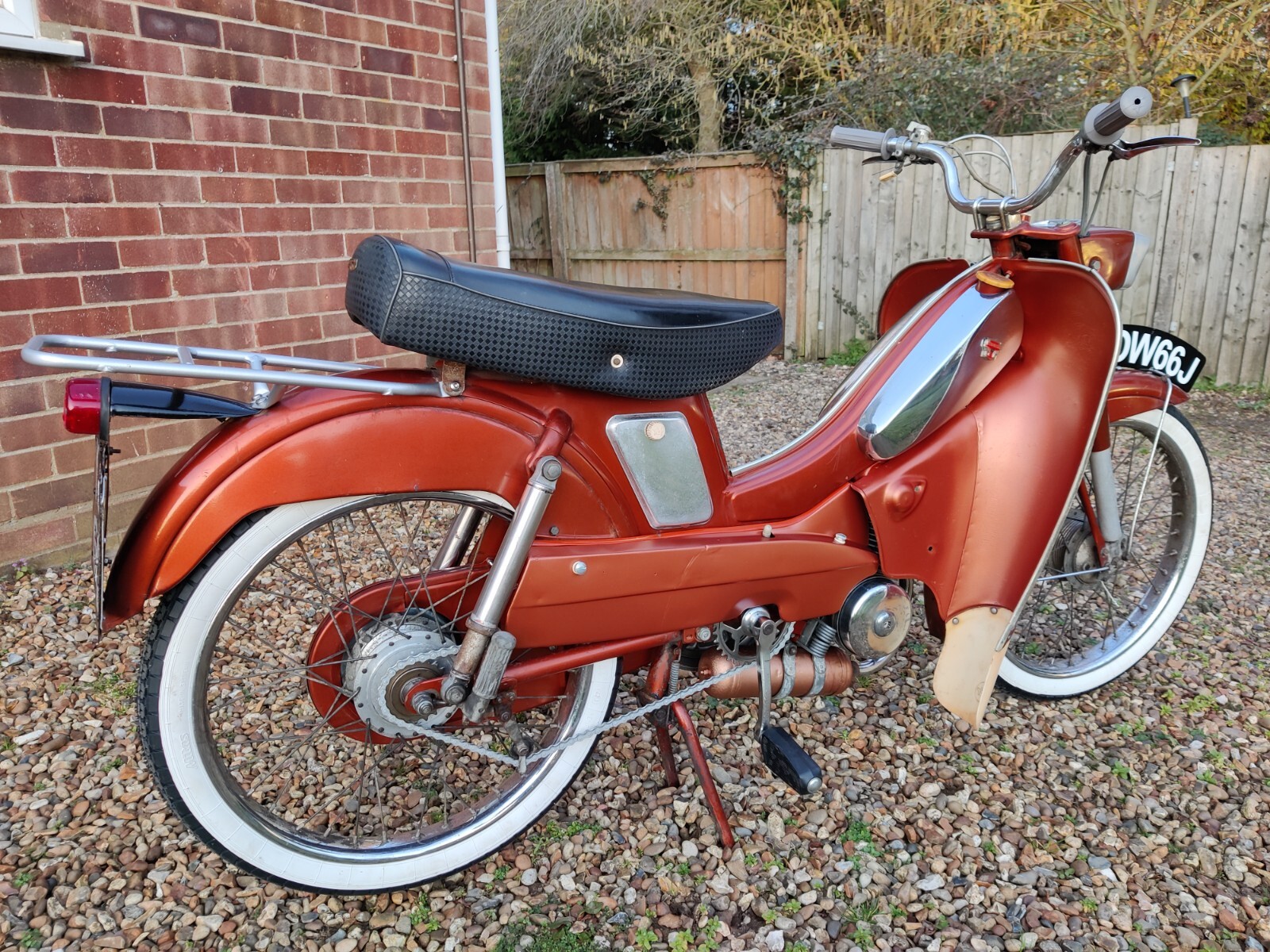 1971 Mobylette Mobymatic Deluxe Classic Moped
Excellent condition, one owner for last 37 years
For sale is a 1971 Mobylette Mobymatic Deluxe Classic Moped in excellent condition, as seen in the photos. It has had only one owner for the last 37 years and comes with the original owner's guide and repair manual.
The moped starts and runs well, and videos of it running are available. It has undergone a recent overhaul, with many parts renewed, including a new crankshaft, main, big and small end bearings, new rings, and a new Mobymatic clutch assembly. The carburettor has been overhauled, and the head has been decarbonised. The piston and barrel are fine with minimal scoring.
The moped also has new primary drive chain and sprockets, new secondary drive chain and freewheel hub, new tyres and inner tubes, new cables inner and outer, new flywheel bearings, and new engine mounts top and bottom.
Any inspection is welcome, and the seller is only selling because they have a new project.