1971 Kawasaki H1A 500 Mach III – Unregistered US Import for Spares or Repairs
View on eBay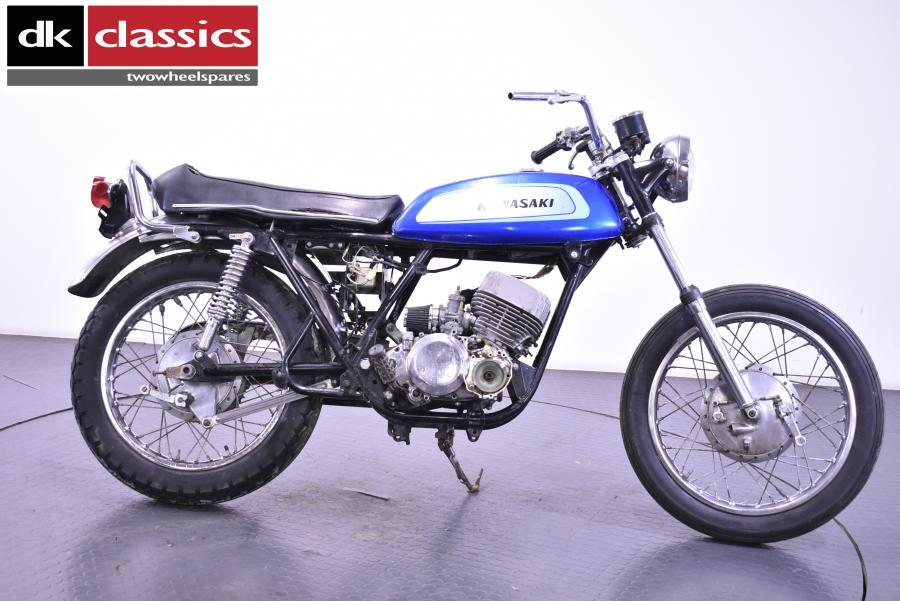 1971 Kawasaki H1A 500 Mach III – Unregistered US Import for Spares or Repairs
This 1971 Kawasaki H1A 500 Mach III triple is a sought-after classic bike that has been imported from North America, where it has spent its entire life in a kinder climate than ours. However, we cannot confirm its mileage reading, so please disregard it.
As you can see from the pictures, this bike is missing some parts, some are damaged or broken, some are rusty or corroded, some are non-standard, and some are in excellent condition. Unfortunately, the engine is seized, and we have no information about why or how it has seized since we have not inspected it internally.
This is just a brief description, so if you have any questions or require further information or pictures, please feel free to message or call us.