1971 Kawasaki F8 Bison 250cc 2 Stroke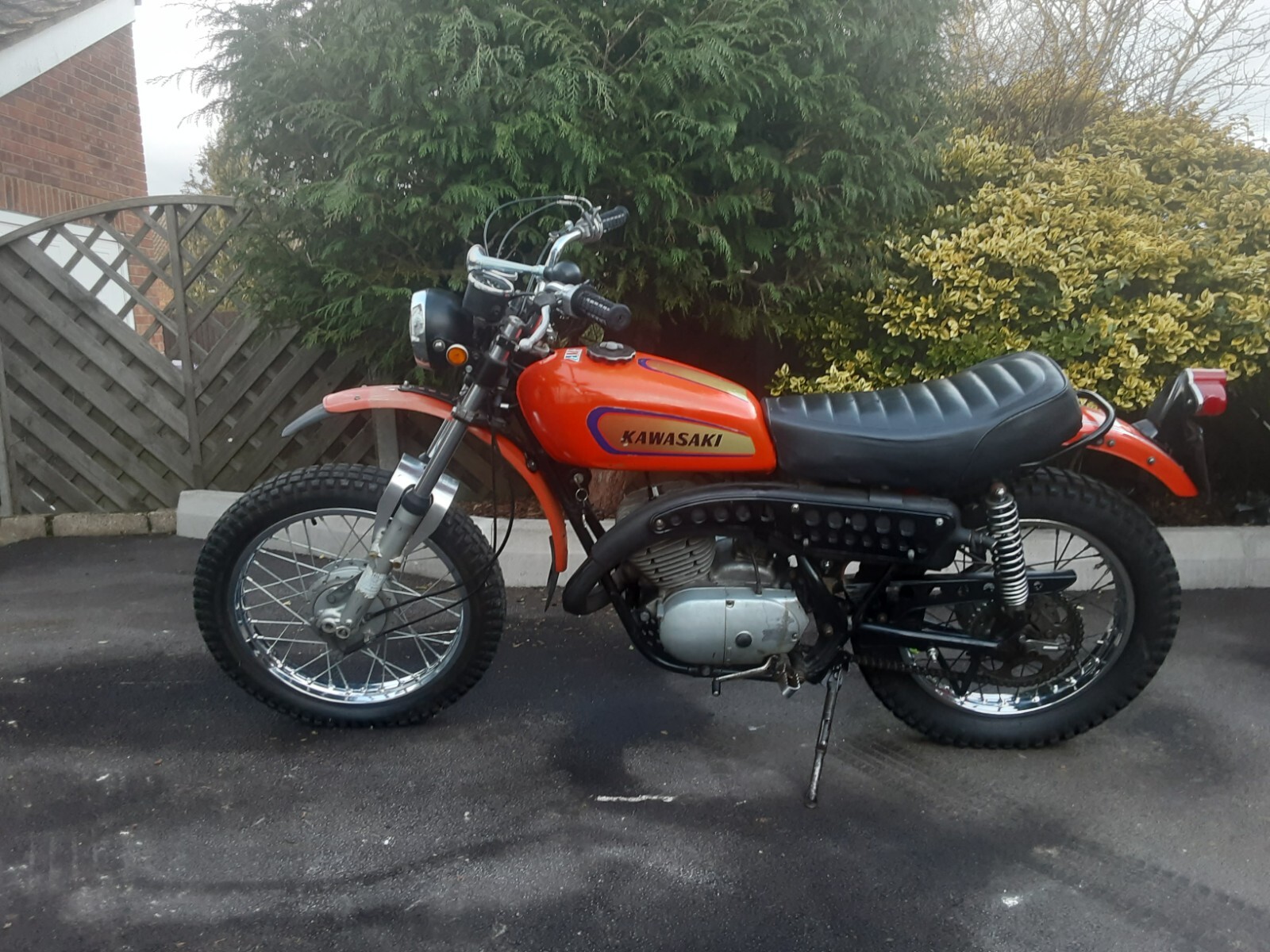 1971 Kawasaki F8 Bison 250cc 2 Stroke
For sale is a very rare Kawasaki F8 Bison 250cc 2-stroke from 1971, making it over 50 years old. This bike is completely original with a few exceptions, including a front fork brace and metal off-road footpegs. It has Hatta forks with three possible rake options, but the current setting has not been changed. It also has two spark plugs, but only one is used at a time.
The bike was imported to the UK in February 2010 and is the third keeper in the UK. It has a mileage of just under 5400, which cannot be confirmed, but the condition of the bike suggests it is genuine. The bike is in great condition for its age, with a few slight dinks and scratches that add to its patina. The seat has no rips or tears, and everything works, although the horn is quiet.
This bike is lightweight and fun to ride, and it gets a lot of attention wherever it goes. It is likely to increase in value over time, making it a great investment. No MOT or road tax is required due to its age.
Please note that the seller has had two scammers contact them in 24 hours, so if you have less than 5 feedback or have been a member on eBay for less than 3 months, please do not bother to contact them. Thank you for looking at this listing.