1971 Honda Monkey Bike Registered 50cc OORacing 160cc Fitted Spares or Repair
View on eBay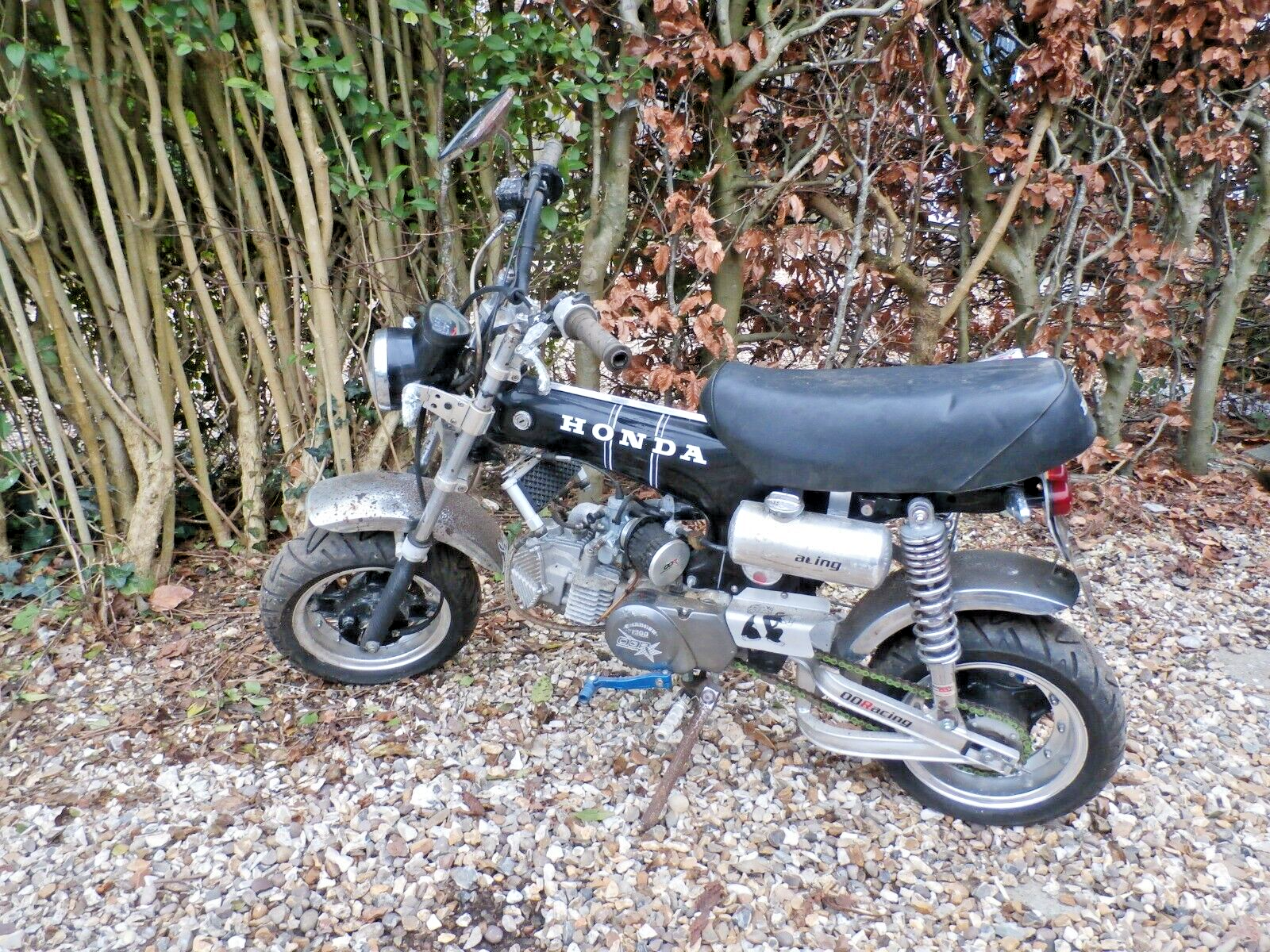 1971 Honda Monkey Bike Registered 50cc OORacing 160cc Fitted Spares or Repair

For sale is a 1971 Honda Monkey Bike that is being sold as spares or repair. It has been registered as a 50cc on V5c, but it currently has an OORacing 160cc engine fitted, which the new owner would need to change. The bike was first registered on 10-08-1971, making it over 50 years old. The seller has owned it since January 2013, but it has not been used since early 2013 when it was put in the shed. It has not been run or turned over since then.
The bike is registered as a Historic vehicle, so there should be no road tax or MOT, but this would need to be checked. It has a K reg from 1971, and the seller has a key for it. The bike is a non-runner and is being sold as seen for spares or repair. Rust can be seen in places. The seller has provided a photo of the last MOT and an OO Racing invoice for the engine from 2010.
The bike is for collection only from Chichester, West Sussex. The seller is accepting cash or bank transfer but not PayPal. Bidders with less than 10 feedback are not accepted.
eBay item number: 144969975488