1971 BSA Bantam Bushman Replica B175 Engine Cub Forks
View on eBay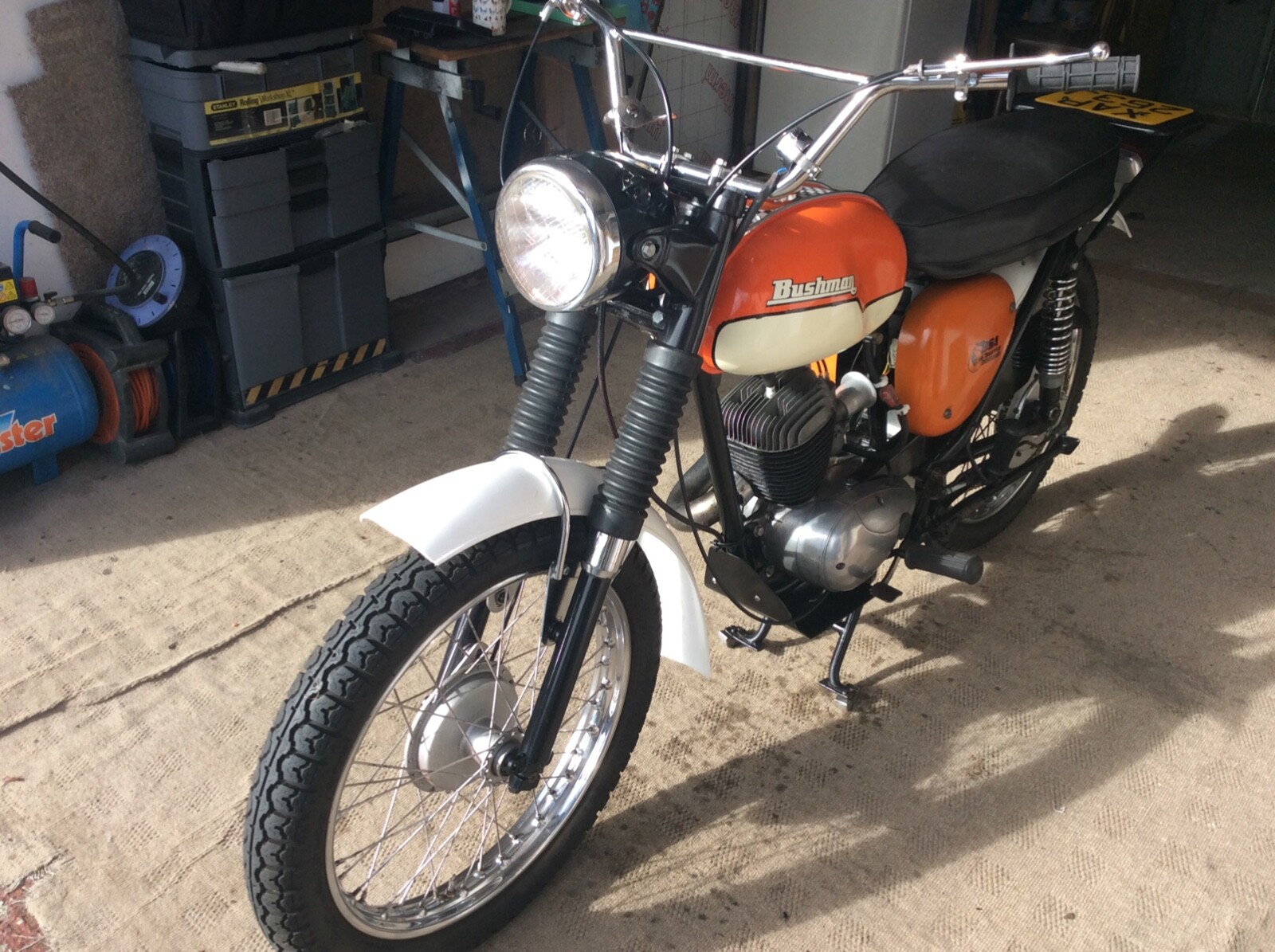 1971 BSA Bantam Bushman Replica B175 Engine Cub Forks

For sale is a 1971 BSA Bantam B175 that was manufactured in 1971 and has matching numbers. It was registered on 28-04-1981 in V5. I purchased this bike last year because I have always liked them since my youth. The previous owner also liked them but could not afford a real bushman, so he built this one (XAP263J), which has the following features:
New crank seals
Centre plug head skimmed
Big Bore Rex Caunt Racing (RCR) kit
New wiring loom and switches
New chain and sprockets
New mudguards
New cables
Bushman petrol tank
High level exhaust
New GEL battery 6v
New headlight
New handle bars & levers
New seat cover
Both the frame (black) and tank & side panels (orange) were painted. Decals were fitted. It is currently on SORN. If you have any questions, please call me or email me. Please note that this is a replica and will never be a real one. I think it's better.
eBay item number: 134512036786