1960/70s Classic Vespa Scooters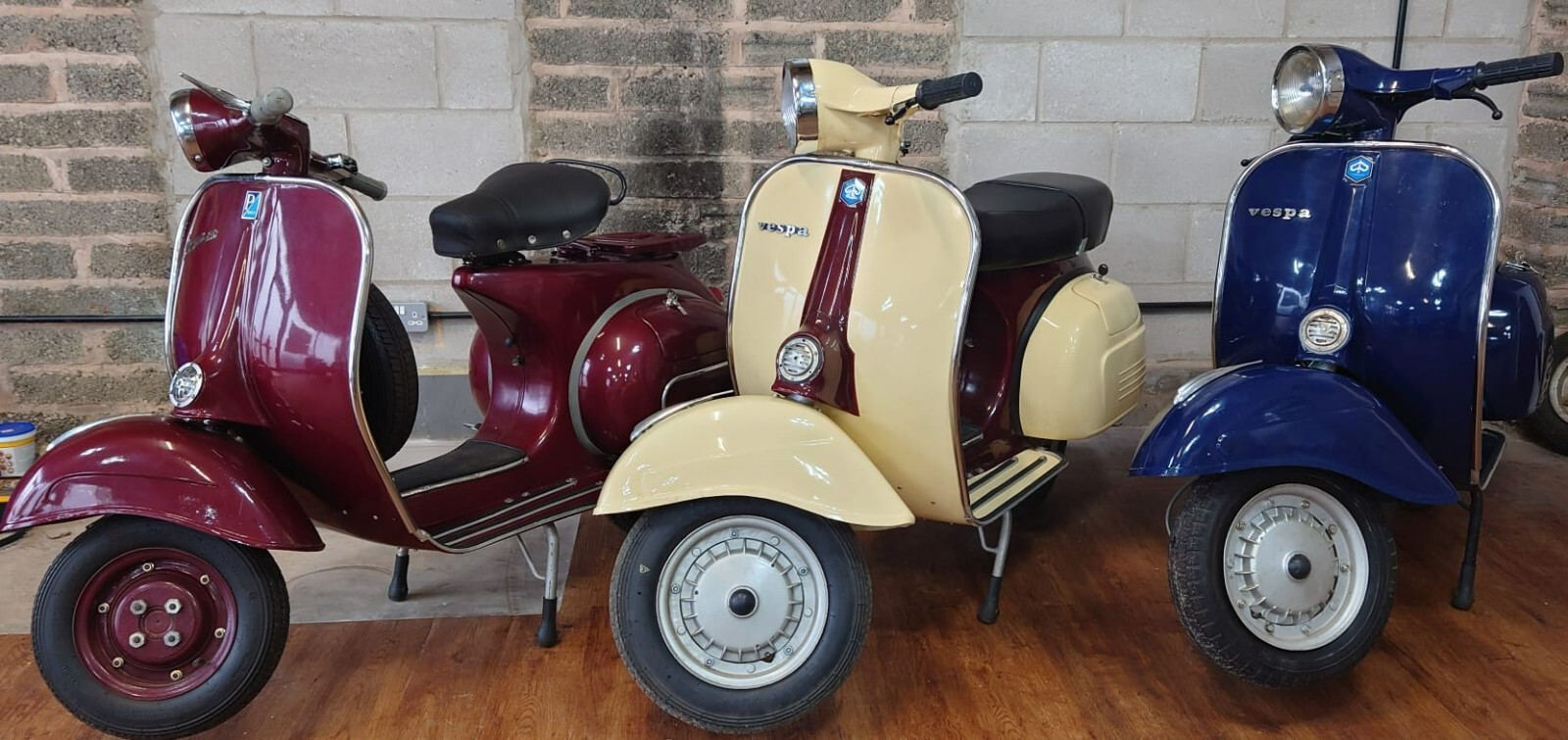 1960/70s Classic Vespa Scooters

For sale are several classic scooters from the seller's personal collection. The price listed is per scooter or near offers. These are genuine classic scooters, so please no silly offers.
The available scooters are:
Cream & Maroon – VLB1M 02938XX/VLB1T 02288XX-1975 Vespa 150 Sprint Veloce
Navy Blue – VLB1M 03601XX/ VLB1T 02941XX – 1977 Vespa 150 Sprint Veloce
Dark Maroon – VBB2M 2541XX/VBB2T 2059XX – 1964 Vespa 150
A few points to note:
The price is per scooter, not for all three. Please specify which color you are interested in.
V5 is pending for all three scooters, with Italian engine and frame numbers.
All three scooters have overhauled engines, so they will need breaking into.
They are ridden scooters and have the hallmarks accordingly.
All three scooters are solid, straight, and lovely.
They come with keys for both glove box and handlebars.
They are 1960 and 1970's models (exact year can be provided).
They are still 6v as the seller wanted to keep them as original as possible.
The scooters have been kept in original condition ready to upgrade and put your own mark on.
The seller is happy to deliver for a fee.
The scooters are located in Gloucestershire.
Full frame/engine numbers can be provided on genuine enquiries.
Thank you.